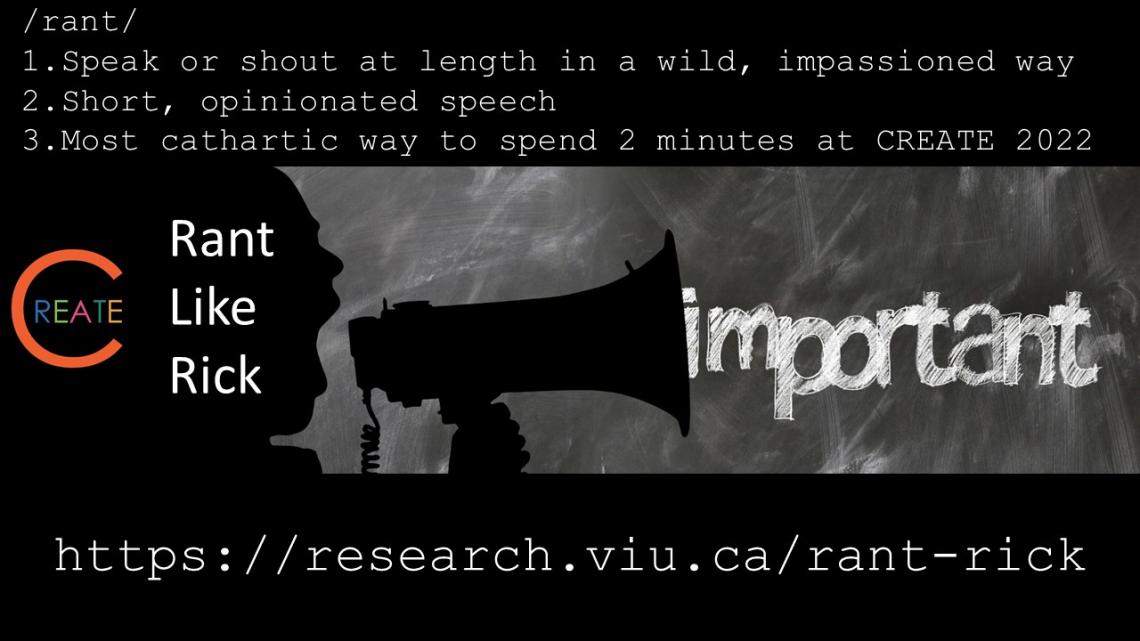 "A good rant is cathartic. Ranting is what keeps me sane."
- Rick Mercer
We all like to rant every now and then. Or maybe a lot. Either way, ranting can be a great way to communicate your frustration (or passion) about a given issue. A rant is an opinionated speech that usually expresses a position. Good ones are usually witty, humourous, and entertaining and are designed to leave a lasting impression about the topic.
Have a topic you feel like ranting about? Great! CREATE has a stage (or soapbox) for you!