VIU students present at the Travel and Tourism Research Association Canada Chapter Annual Conference in Halifax, NS Sept. 26-28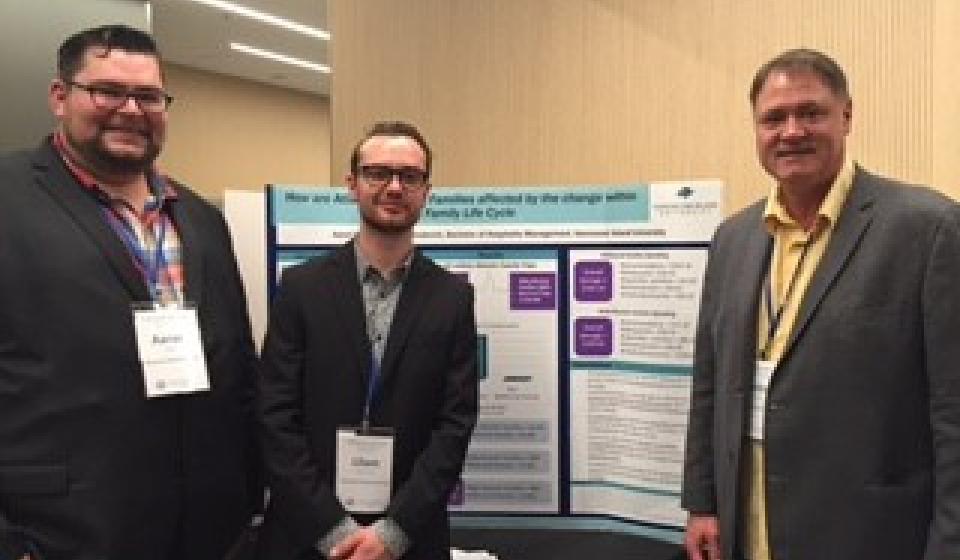 Students Aaron Smith and Lliam Broderick with Professor John Predyk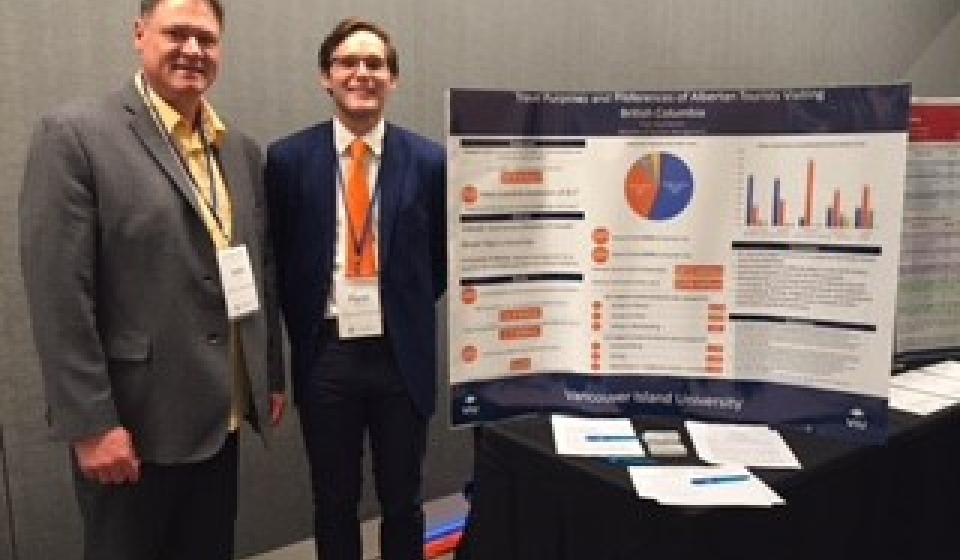 Professor John Predyk with student Flynn Saunderson
Student Travel and Conference Funding
Students will no longer apply for these funds through the 'Scholarship, Award and Bursary Profile'.
Application deadline is October 31, 2018 at 4:00pm
For Conferences between November 1, 2018 and March 31, 2019
Click here for a link to the forms.
If you have any questions, please contact Kendra Stiwich.
Student Info Session Slides
So - missed an info session, would really like to know what went on?? Never fear, the slides are here.
CGS-M and CCV session from October 10, 2018