Raise Your Glass to the Past
Ancient Brewing Through Modern Lenses
Raise Your Glass to the Past is a collaborative research project combining the skills of Dr. Marie Hopwood, Professor in the Department of Anthropology at VIU; Dave Paul, Brewer and Owner of Love Shack Libations brewery; and VIU Anthropology students in an experimental archaeology of beer.  Through this work we recreate ancient-inspired ales from around the world and through time with the goal of crafting meaningful connections between our modern audiences and the ancient peoples and the libations they brewed for millennia.
Through this project we create tangible experiences with the past through our ancient-inspired ales, as well as putting faces onto the past through sharing our archaeological knowledge about the people who first crafted and shared these beverages.  We strive to mobilize our knowledge through both traditional and inventive methods including tasting events, an upcoming graphic novel, conference presentations and academic posters.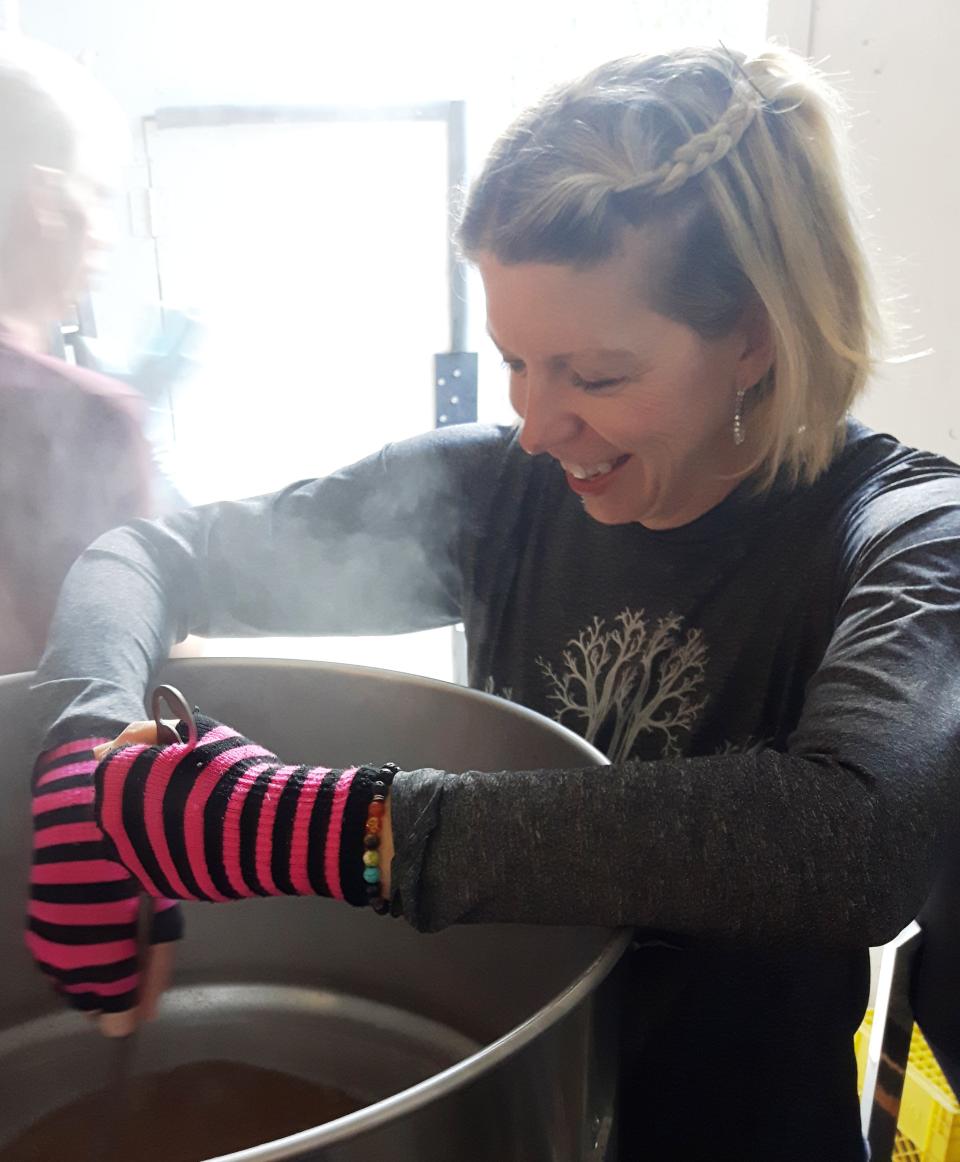 Each beer from our Ancient-Inspired Ale series is inspired by a specific archaeological epoch or culture.  The research team delves into the archaeological evidence of an ancient beer, its production, consumption and meaning, and then crafts that into a modern libation.  These beers are available to sample at our various tasting events (2020 events to be posted soon), and at the Love Shack Libations brewery in Qualicum, BC.
Beers to Date
Midas Touché is a hybrid beer, incorporating ancient traditions from both Mesopotamia and Egypt.  It is brewed from emmer and khamut, which are our earliest domesticated grains, and flavored with coriander, honey, and a Midas-worth amount of saffron.  This golden-hued beer was our first experiment in reinventing a taste of the past.
The Chosen Chicha is an Inka-inspired beer, brewed from organic, purple Peruvian corn and flavored with strawberries, agave and allspice.  What makes our chicha unique is the addition of the Brut IPA enzyme to create a crisp, dry, slightly sweet ale. This chicha honors the Chosen Women of the Inka Empire, who brewed chicha for the gods, their elite and their families.
Odin's Eye is our Viking-era grog that takes it dark colour from deeply roasted malts.  It is flavored with copious amounts of birch bark, birch syrup, lingonberries, cherries, and Nordic botanicals.  The birch and forest fruits give Odin's Eye an almost sour finish.
Jiahu are you? is our newest ale, this time inspired by the rice-based beers of ancient China.  Jiahu (pronounced zjoo-hoo) is a 7,000 BCE site where some of the earliest evidence for rice domestication has been found.  This cherry-hued beer is flavoured with hawthorn berries, sweet orange peel, chrysanthemums and hibiscus.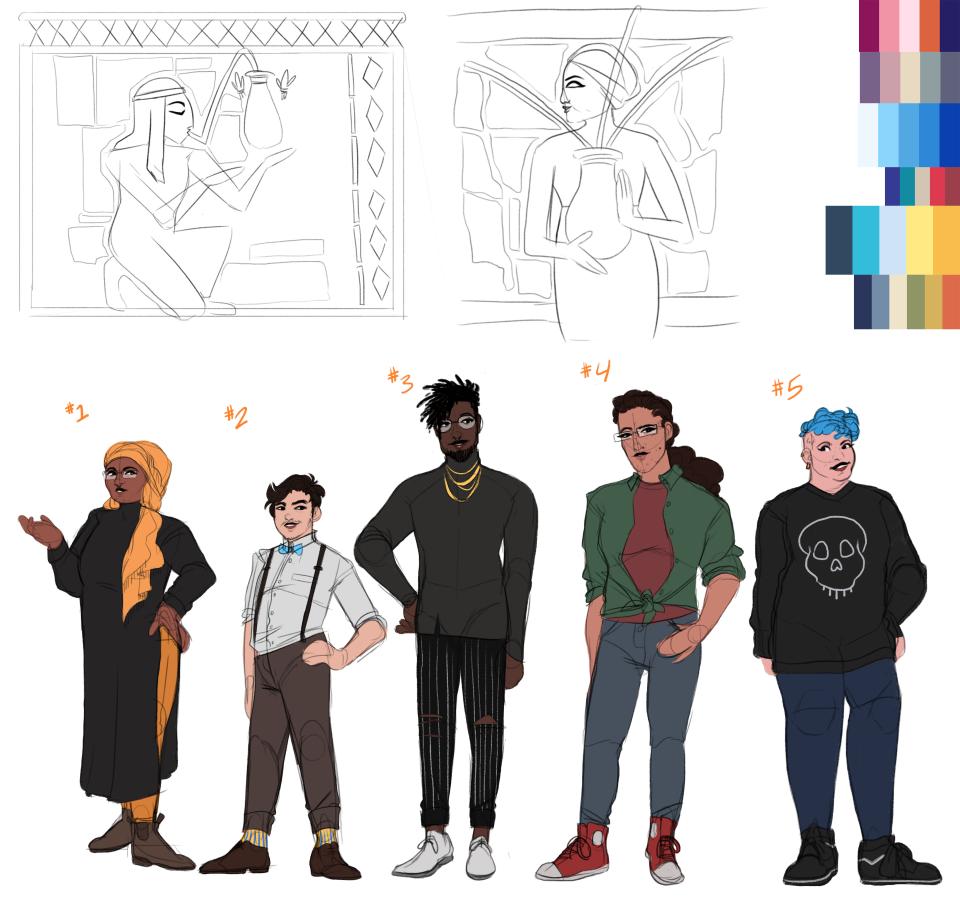 Graphic Novel
Sipping through the Centuries: An Archaeological Adventure in Beer is an upcoming (Spring 2020) graphic novel written by Marie Hopwood and illustrated by Kevin Schnieder, VIU Anthropology student.  This project combines Dr. Hopwood's research and writing skills with Kevin's artistry and experience in crafting knowledge through visual media.  The first volume of the Sipping through the Centuries series begins with Conseja, our archaeologist guide, as she introduces her friends to what an archaeology of beer can teach us about the past.  Conseja brings her friends on a journey through time to meet Enheduanna, a priestess and poet in ancient Sumeria (modern day Iraq) who will introduce us to the origins of beer in the Land Between Rivers.  This journey explores some of the earliest origins of a deep time beverage, and brings the past cultural background of its creators to life.