Land-locked Marine Science Student? Do your lab portion at the Marine Station!
The possibilities are endless for your course's labwork with our extensive list of equipment and resources:
Flexible wet and dry lab spaces with access to standard analytical systems and equipment.
Flow though salt water direct from Baynes Sound collected from either 40 or 80 feet deep at slack tide.
An 11 ha. marine research shellfish farm incorporating both intertidal and deep water leases.
Two research marine vessels and equipment.
Field work can be done just a short walk from the station on our research beach lease. In addition, catering services can be arranged for any meals. Check out a recent class's account of their visit to the station.
Here is a sample of a previous visit's schedule from an introductory Marine Science class: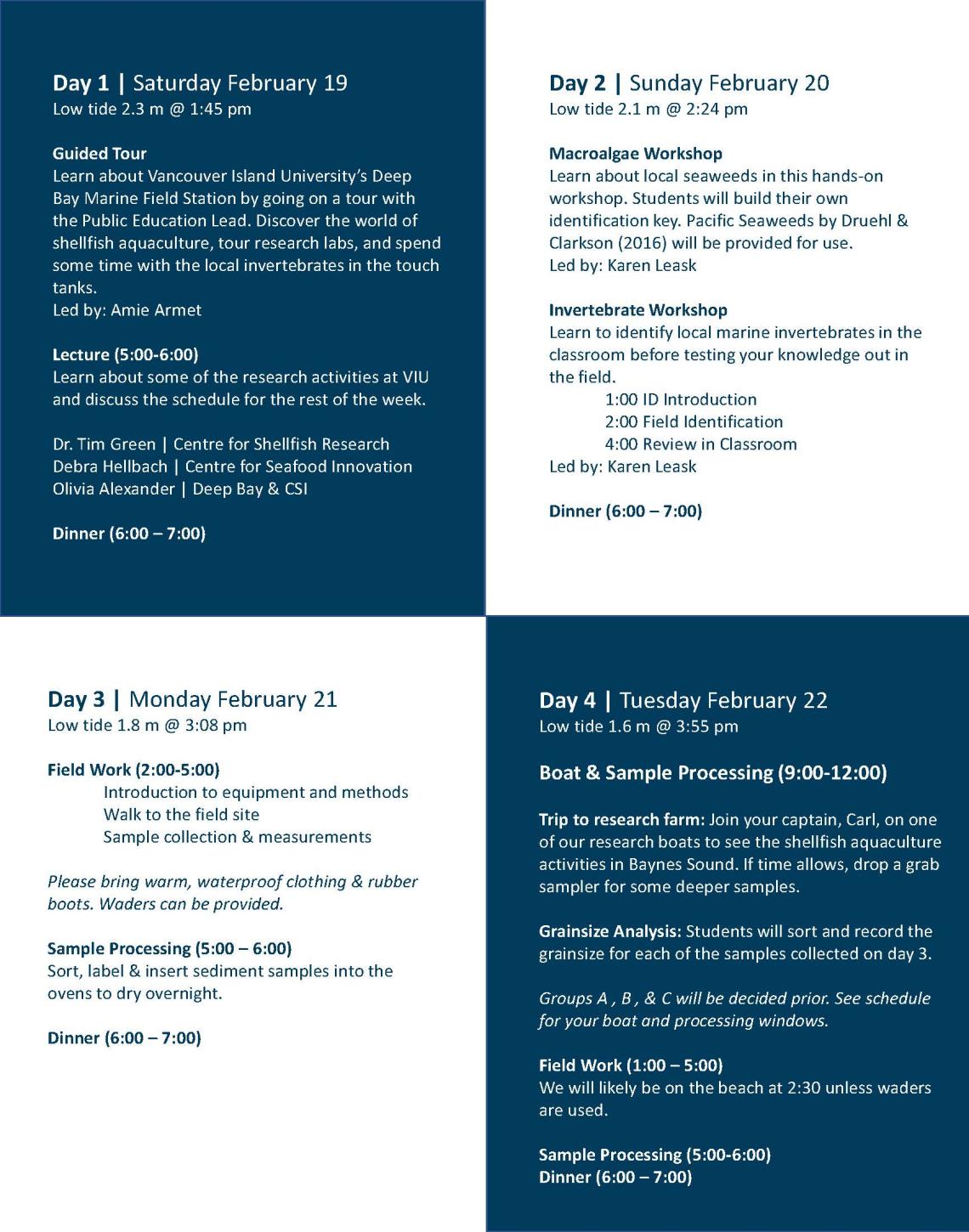 Testimonials
"I made some incredible memories here, and had a blast while doing so! I'd recommend this for any students who really want to try a hands on approach in the field like I did."
"Learning about how much research VIU is doing in aquaculture was the coolest part of this trip. It was amazing because it opened my mind to the amount of opportunities there are with this degree! They talked about job opportunities and I think that really opened my mind and made me realize how much more is out there."
"The learning experience was incredible. Being able to apply the actual classification knowledge we learned both at St. Mary's and at Deep Bay was a nice change of pace, as we got to see, firsthand, the organisms we'd only seen via images before and see some of the principles we'd learned in action!"
| Type | Price | Notes | Options |
| --- | --- | --- | --- |
| Facility Tour | $100 | Tour the labs, hatchery, and education facility with the Public Ed coordinator. Walk down to the beach to see the farms from the shore. | |
| Workshop (3hr) | $300 | VIU Professor Led - workshops will be held in the classroom, lab, or on the beach depending on low tide. | Add boat time to drop the grab sampler to ID subtidal invertebrates |
| Field Work (1/2 Day) | $200 | The coordinator will prepare equipment and supervise on the beach | |
| Lab use (per hour) | $100 | If retrieving sediment samples, must leave to dry in the ovens. Students can take turns between the classroom and labs while preparing and drying their samples. | Could choose not to take sediment samples |
| Classroom Rental (1/2 Day) | $125 | Will have access between sessions to use | |
| Boat use (per hour) | $100 | Small capacity (8 people per trip)- multiple trips needed | Can do a tour of the farms, take samples from sediment, access inverts in bags on the farm, take out ctd sensor to demonstrate how it works  |
| Night Guided Beach walk (hour) | $100 | Guided beach walk | |
Note: These prices do not include 5% GST.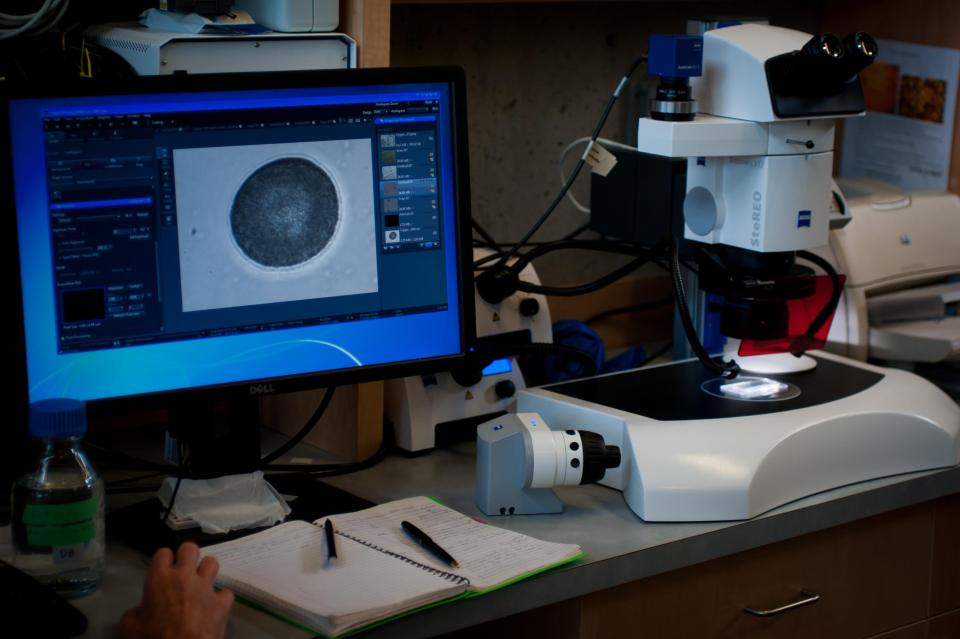 To hear more about field school opportunities for your class, please contact us.