Easy Assembly of our NextGen Shellfish Rafts
We just finished building some more of our NextGen Shellfish Rafts and Max put the Go-Pro Camera on the roof of the RV Chetlo to document the construction.  Check out how they go together almost like Ikea (LOL).  
Max and crew assembled the rafts at low tide beside the Chetlo and then floated them off as the high tide came up and then we shackled them into our grid on the research farm. They will now be used to support a geoduck nursery research project with an industry partner. We have made a few minor changes form our last prototypes and have decided that we like the "B" version from our research prototypes better.
Six plastic coated floats each 96″x36″x24″ per raft from Barr Plastics  make for a full truckload!
27′ steel components for four rafts  fabricated by Interkraft in Nanaimo weighing down the bow of the Chetlo ready for delivery to the site.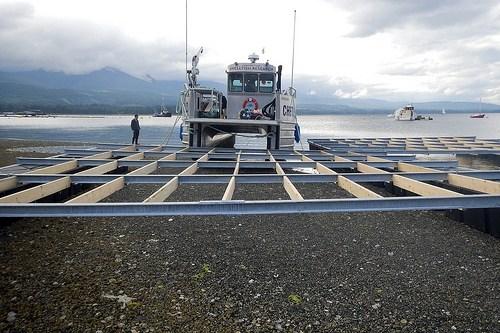 Chetlo with completed raft waiting for the tide to return.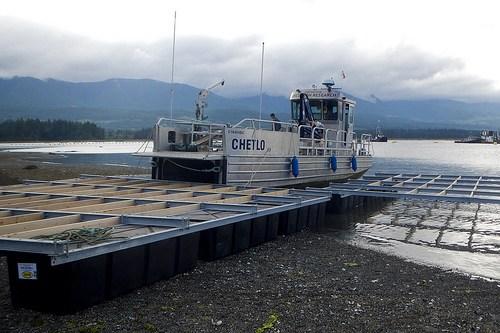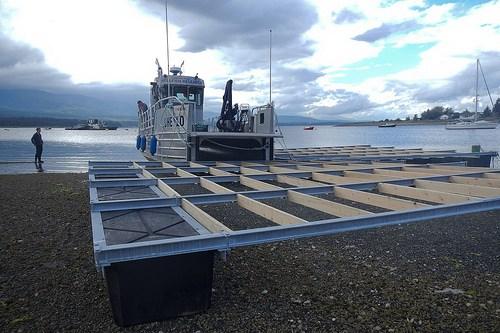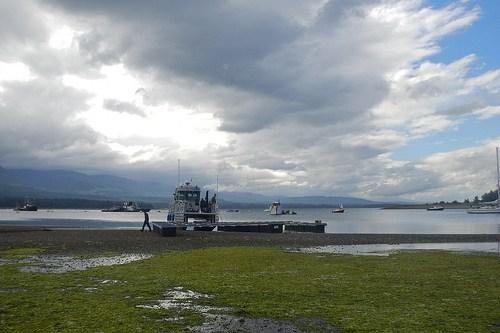 Summer student Jacob Zimmerman helps with tying new raft into the grid system.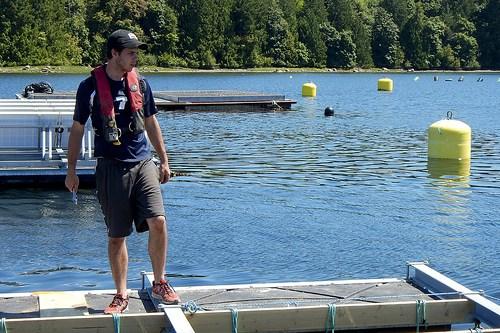 New raft in grid system getting loaded.