What we've accomplished at the Centre for Seafood Innovation
We celebrated our grand opening in style with the Oyster Challenge. This exciting event challenged VIU culinary arts students to use oysters treated with high-pressure processing (HPP) for new recipes suitable for institutional settings. They excelled!
CSI also hosts monthly lunch-and-learns — Let's Talk Seafood and eat it too! — bringing together industry and academic experts, VIU culinary students and seafood lovers from across the sectors. We launched these public education events to bring together local residents, the region's shellfish aquaculture, and Vancouver Island University faculty and students — all while providing residents and students with opportunities to learn about the industry and teaching the public new ways to prepare seafood.
Keep Up to Date
Keep up on CSI projects and events by signing up for our emailed announcements — or keep your eye on this page for updates.
Ongoing Projects
Want to see what kind of projects we get involved with? Have a project idea and need help? Check out our ongoing projects or contact us to discuss.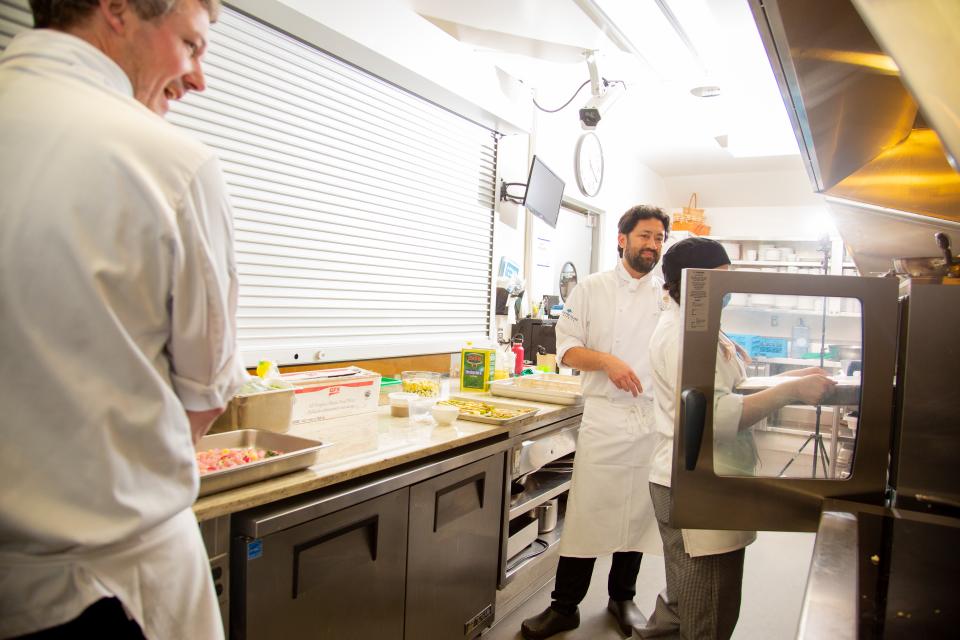 What Do you Need?
Do you have an idea for the next great seafood product — or an interest in exploring innovative ways to grow your seafood business? Let us know about your business challenges and aspirations by filling in this short survey.
Testimonials
"The CSI is a great source of information. Debra has connected me to some very innovative thinkers and lets me know about relevant funding programs." Leona Humchitt, Climate Action Coordinator at Haiłzaqv Nation
---
"I am inspired by the amazing work you are doing to raise the profile of the seafood industry, and for all of your support for VIU students. Truly appreciated." Dr. Pam Shaw, Director, Master of Community Planning Program at Vancouver Island University