About the Centre for Seafood Innovation
The Centre for Seafood Innovation (CSI) is an innovation hub that helps BC seafood companies extract more value from sustainable seafood harvests. As part of the Vancouver Island University ecosystem, CSI connects industry to researchers and students to capture opportunities and solve problems.
Our multidisciplinary activities range from the development of new seafood recipes to trials of emerging food technologies to communication research. These projects provide VIU students with invaluable experience — and the seafood industry with a graduating workforce attuned to industry needs.
We network with BC seafood entrepreneurs to better understand the challenges facing the industry. In addition to applied research, CSI supports business owners with business development, public education and workforce attraction projects to foster ongoing innovation. If your business requires coaching, workshops, or commercial kitchen, classroom or event space rentals, CSI can help.
CSI joins forces with VIU students and seafood producers to hold impactful public education events. For example, our monthly Let's Talk Seafood...and eat it too! luncheons provide a forum for researchers to speak about their findings, and for seafood producers to introduce their products to the public. We support these events with recipes and training videos along with classroom curriculum for consumers and students eager to know more about BC's seafood.
We also focus on workforce attraction for the BC seafood industry. Together with VIU, we arrange internships and experiential learning for students across the university's faculties.
BC Food Hub Network
The Centre for Seafood Innovation is part of the BC Food Hub Network, and one of 12 provincial food hubs funded through the BC Ministry of Agriculture and Food. The BC Food Hub Network fosters growth and innovation in the processing sector through improved industry access to facilities, equipment, technology, technical services and business supports. Developed in collaboration with industry, communities and post-secondary institutions, this network supports provincial food and beverage processing while serving the regional and sector diversity of the province.
Find out more about the 12 Regional Processing & Innovation Hubs in BC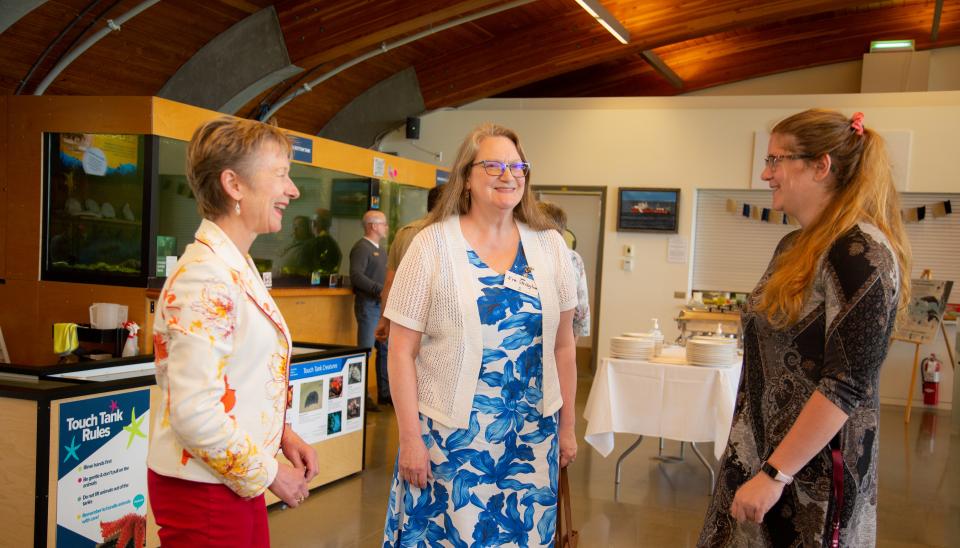 Our Team
The Centre for Seafood Innovation has a small team of seafood sector experts who lead and facilitate on CSI's applied research, public education, and workforce attraction projects.
Meet Our Team
What's Happening
Keep up with the Centre for Seafood Innovation.