The Centre for Seafood Innovation has a small team of seafood sector experts who lead and facilitate on CSI's applied research, public education, and workforce attraction projects.
Debra Hellbach
Manager, Centre for Seafood Innovation
Debra became Manager, Seafood Innovation Centre in April, 2021. Debra brings a wealth of experience in the food processing industry, including seafood and shellfish processing, to Vancouver Island University.
Olivia Alexander
Research and Community Project Coordinator
Olivia brings a wealth of knowledge in marine systems, scientific communication and public education to the team. With a graduate degree in marine sciences and a Bachelor's in wildlife biology, Olivia shares her passion for applied research and education in CSI's projects and engagement activities.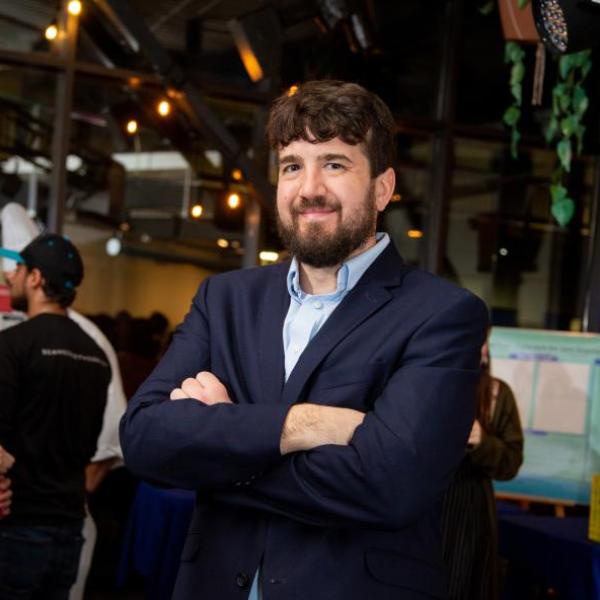 Dr. Andrew Loudon
VIU Microbiology Professor
Research and Cross-disciplinary Course Development, CSI
Andy specializes in microbial ecology. He is keenly interested in food fermentation and applying his and his students' knowledge to produce safe and delicious food. Andy is very excited to work with CSI and Culinary to provide students with real-world learning opportunities.
Advisory Committee
The Centre is guided by an external advisory committee with the connections and experience to help steer our operations.

CSI's Partners
Key CSI partners are Vancouver Island University's research centres, and its experienced faculty and undergraduate/graduate students.
Deep Bay Marine Field Station
The university's Deep Bay Marine Field Station is a shellfish research facility open to the public and equipped with touch tanks, aquariums and exhibits to teach visitors about shellfish aquaculture.
Centre for Shellfish Research
The Centre for Shellfish Research conducts research on shellfish production and industry competitiveness, on development of new shellfish products, and on the economic diversification of B.C.'s coastal communities.
Vancouver Island University
VIU's Faculties of Science and Technology, Trades and Applied Technology, Management and Social Sciences contain dozens of experts and their students, all positioned to help support BC foodpreneurs.
Links to Resources
The Centre for Seafood Innovation will offer foodpreneurs and established seafood value chain players access to expertise, technology, and services required to foster innovation and competitiveness.