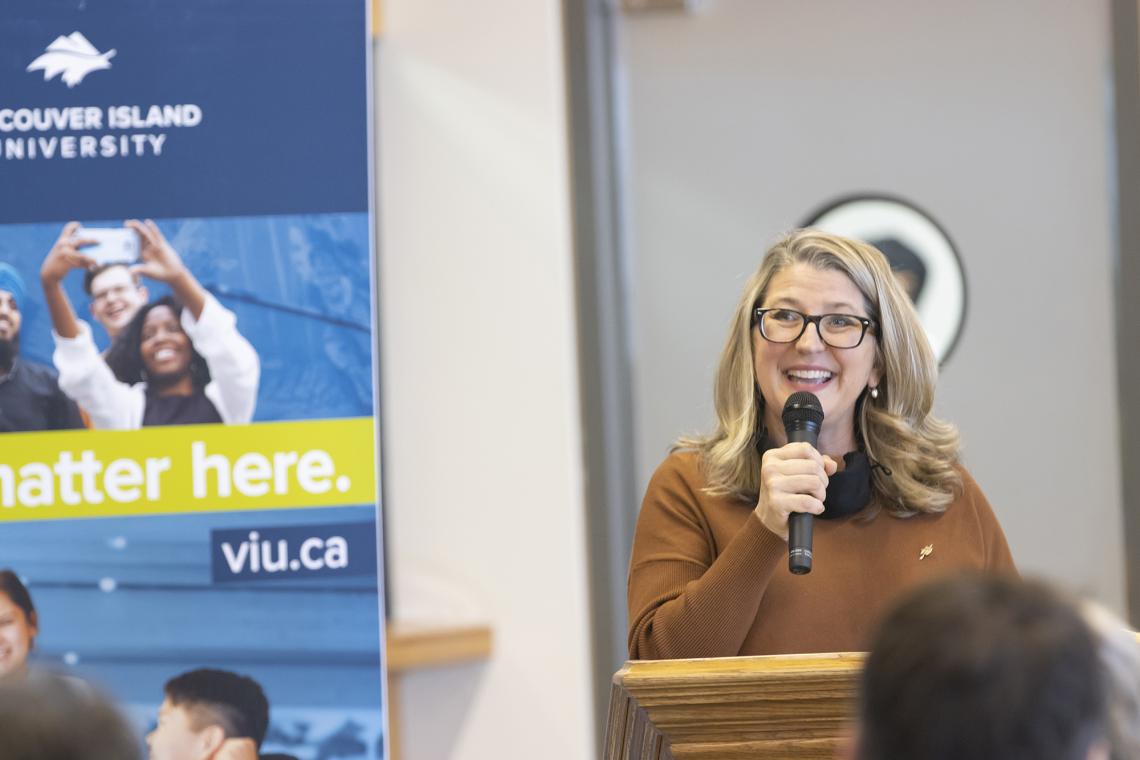 The Centre for Seafood Innovation (CSI) celebrated its grand opening on November 8, 2021 with an exclusive event: The Oyster Challenge. Lana Popham, Minister of Agriculture, Food and Fisheries joined the judges' panel to experience the results of this innovation challenge firsthand.
The Oyster Challenge
The event was held at VIU's Deep Bay Marine Field Station in Bowser, where culinary students presented their innovative oyster creations to judges and to event participants. 
This celebration culminated a semester long innovation challenge where VIU culinary students learned about the food system and created new oyster products using oysters "shucked" with High Pressure Processing (HPP).
Why HPP?
Many oyster farmers produce oysters for one market: oysters on the half shell. These raw oysters are a delicacy but the closure of restaurants during the COVID-19 pandemic severely reduced the demand for fresh oysters. Value adding, or processing, offers oyster farmers a way to diversify markets.
Processing starts with shucking, and a severe labour shortage means skilled shuckers are in short supply. This project utilized High Pressure Processing (HPP) to address the lack of labour. HPP releases the oyster meat from the shell (see video) while retaining raw quality and reducing food safety risks. Through applied research students proved that HPP'd oysters could be used to create delicious dishes.  
Applied Learning in Sustainable Food Systems: Value Added Oyster Product Development
The Oyster Challenge taught VIU Culinary Arts students about challenges and opportunities faced by the BC aquaculture sector. Through experiential learning they enthusiastically became food system solution providers with expanded employment opportunities. The Oyster Challenge was truly a win:win:win project for students, industry and British Columbians.
A big thank you to our judges:
Ned Bell, Chef, Sustainable Seafood Champion
Lana Popham, Minister of Agriculture, Food and Fisheries
Mike Taylor, Manager, VIU Food Services
Brian Yip, General Manager, Fanny Bay Oysters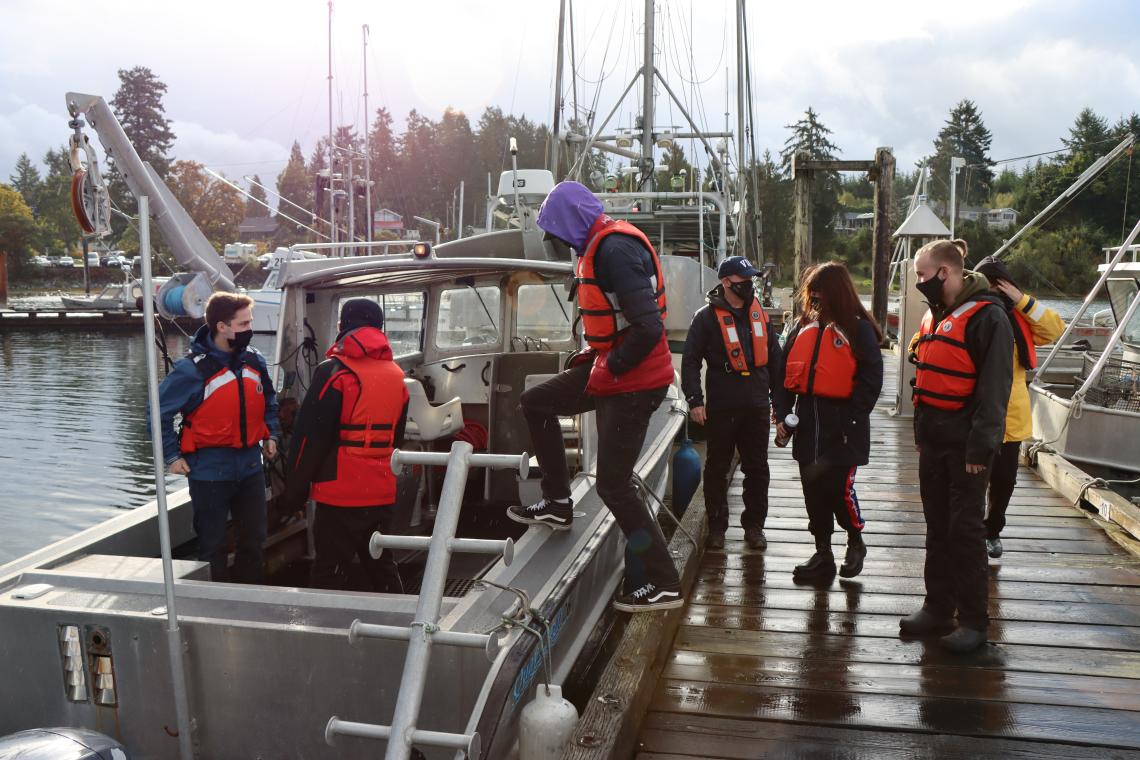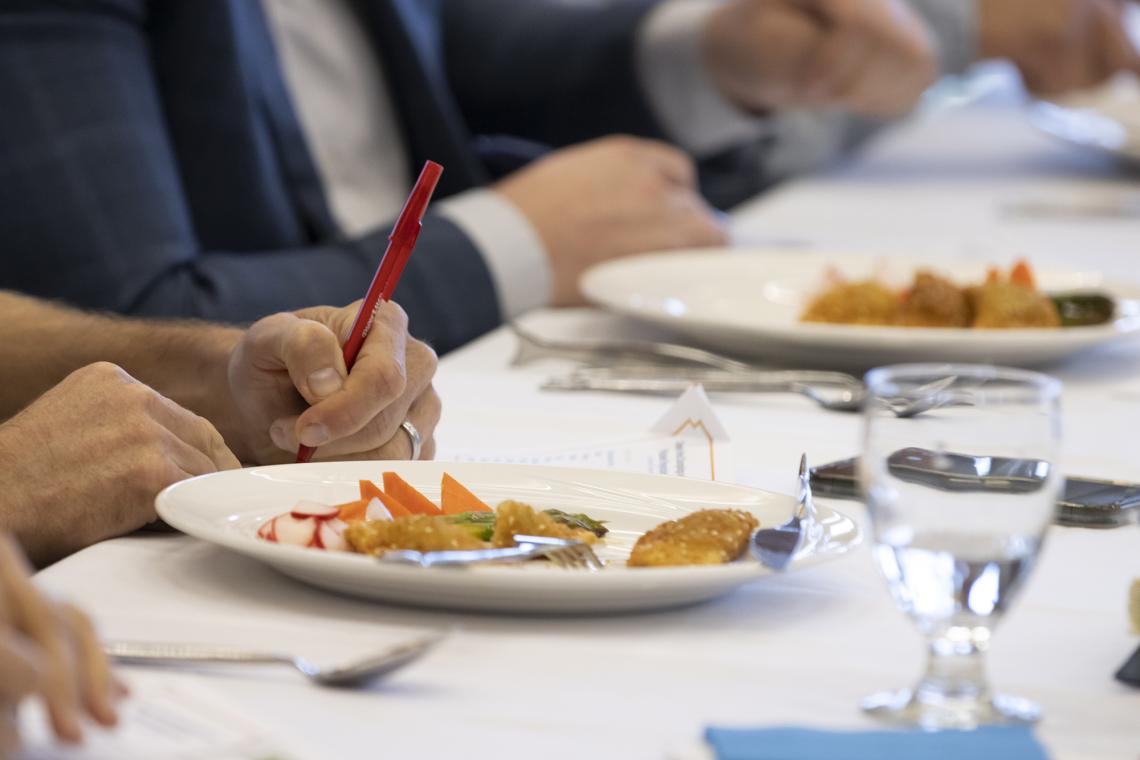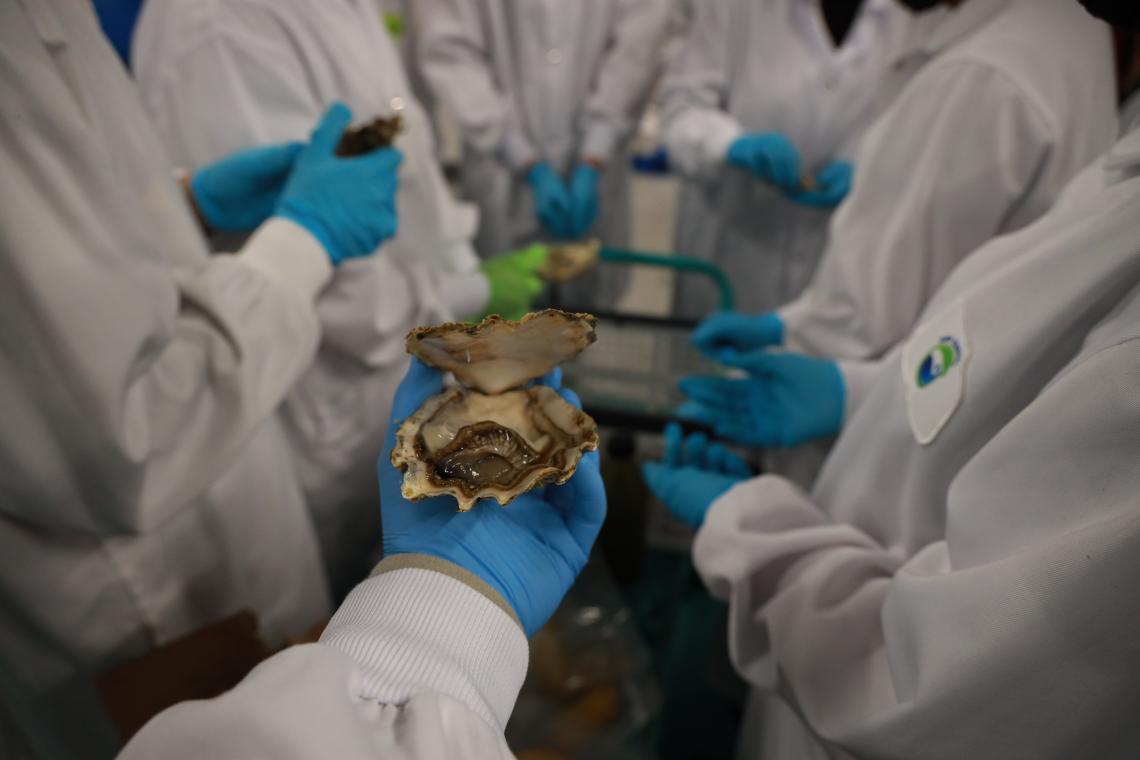 Learn more about the Oyster Challenge