Join us for the speaker series Let's Talk Seafood...and eat it too! 
A platform to discuss research, community and industry while enjoying locally grown and harvested seafood products 
The Centre for Seafood Innovation's Let's Talk Seafood and eat it too! lunch and learn series has been a wonderful way to bring together the community, industry, and researchers to share knowledge. Held monthly, these sessions have stimulated dialogue and understanding in a fun and innovative way. 
Each month a Vancouver Island University student or researcher has spoken about their research while guests learned about local seafood based businesses. Everyone left with a full stomach, mind, and the ability to cook the seafood lunch at home with unique recipe cards! 
Upcoming Sessions
See you again in Fall 2022!
Sturgeon Challenge
May 25, 2022 | 11:00 am - 2:00 pm
Join us for a very special session marking the end of this series for spring 2022, returning in the fall. The sturgeon challenge showcases the project between Omega Pacific, VIU Culinary Arts, and the Centre for Seafood Innovation. Culinary students will prepare a buffet of creative sturgeon menu ideas and presentations will focus on sturgeon farming, marketing, and preparation. 
SOLD OUT
Cost: $35 per person, includes buffet seafood lunch and lecture, admission to Deep Bay Marine Field Station, and a meet & greet session.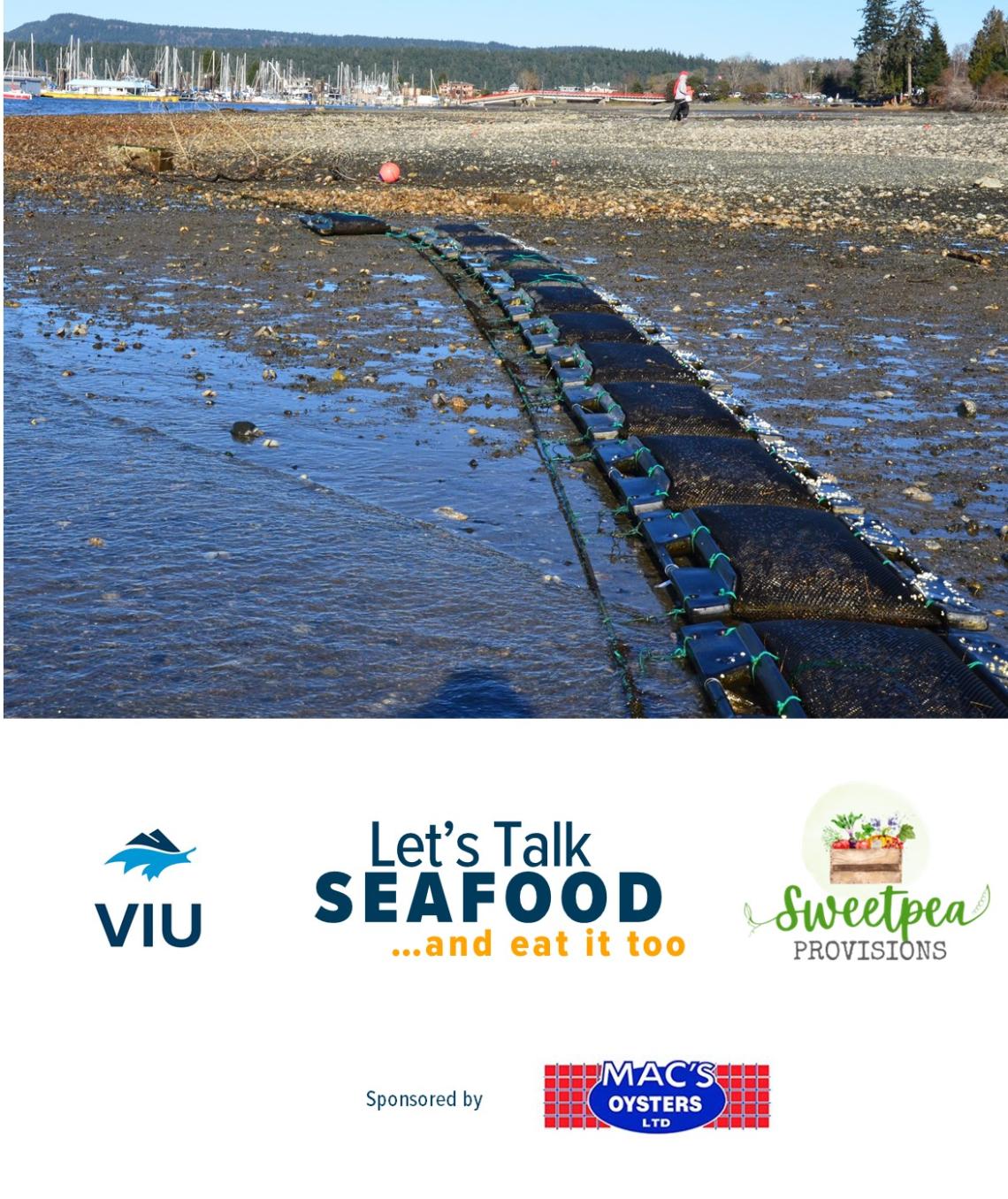 Building Better Bivalves
The use of the intertidal zone for improving the environmental resilience of the Pacific oyster
April 27, 2022 | 12:00pm-1:30pm
Dr. Clara Mackenzie, a DFO Research Scientist and VIU Researcher, presented her climate change related research on Pacific oyster survival and its relevance to the future of shellfish aquaculture. 
Nico Pins (right), Executive Director of the BC Shellfish Grower's Association, also spoke with guests to talk about what the industry is doing to be more sustainable and the current challenges they face while producing this local culinary staple. 
SOLD OUT
Cost: $25 per person, includes homestyle seafood lunch and lecture.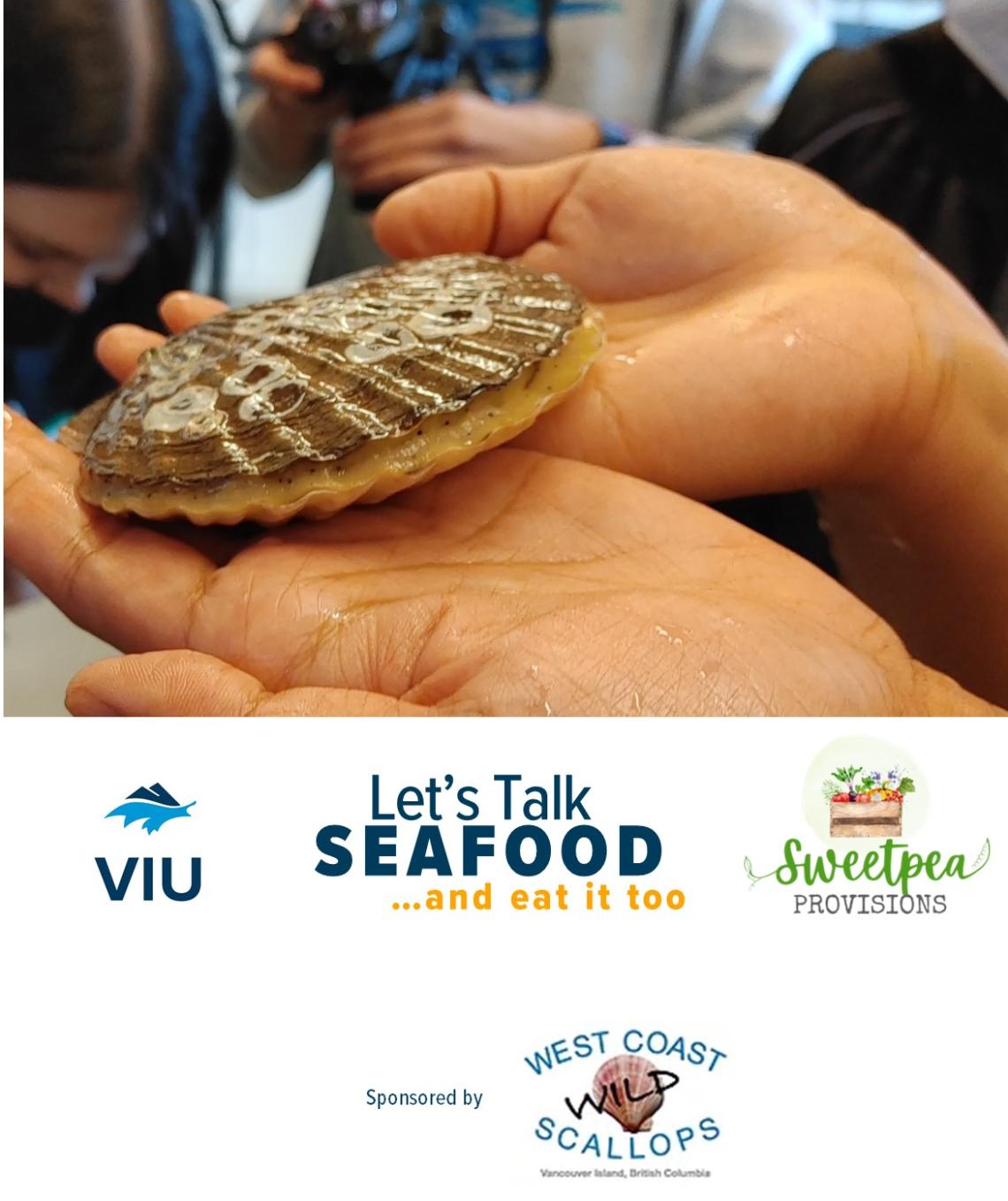 Keeping Scallops Alive from Farm to Market
March 23, 2022 | 12:00pm-1:30pm
Undergraduate student, Melanie Poerner Loureiro, discussed her research project and the community learned about the challenges faced by scallop farmers and the innovative solutions researched at the Centre for Seafood Innovation and Centre for Shellfish Research.  
Melissa Collier from West Coast Wild Scallops also spoke about their focus on sustainability and science based management - and of course high quality, fresh, BC seafood! 
SOLD OUT
Cost: $25 per person, includes homestyle seafood lunch and lecture.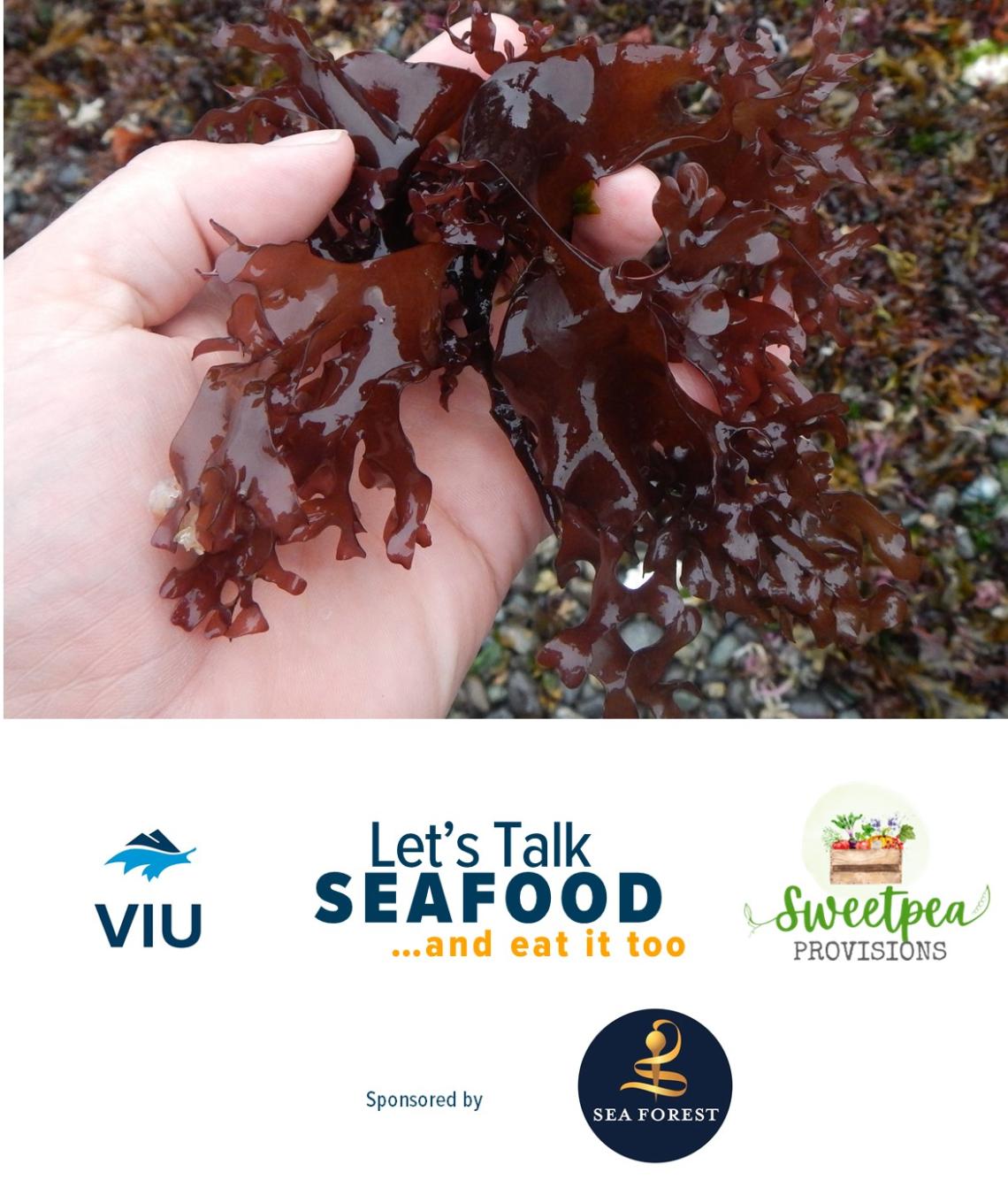 Seaweed Aquaculture and Rural Communities
Wednesday, February 23, 2022 | 12:00pm-1:30pm
Graduate student, Sarah Foulkes, presented her research on the potential for local seaweed aquaculture, barriers to the industry, and how community planners can set this industry up for success. The community learn about seaweed aquaculture and the benefits it can bring to rural communities.  
Chefs at Sweetpea Provisions used dehydrated and pickled kelp to prepare a seaweed udon noodle bowl and to garnish cucumber maki (right). 
SOLD OUT
A huge thank you to Sea Forest for sponsoring this event, bringing the taste of seaweed to our guests. We can't wait to try these seaweed products, grown and processed right here in BC.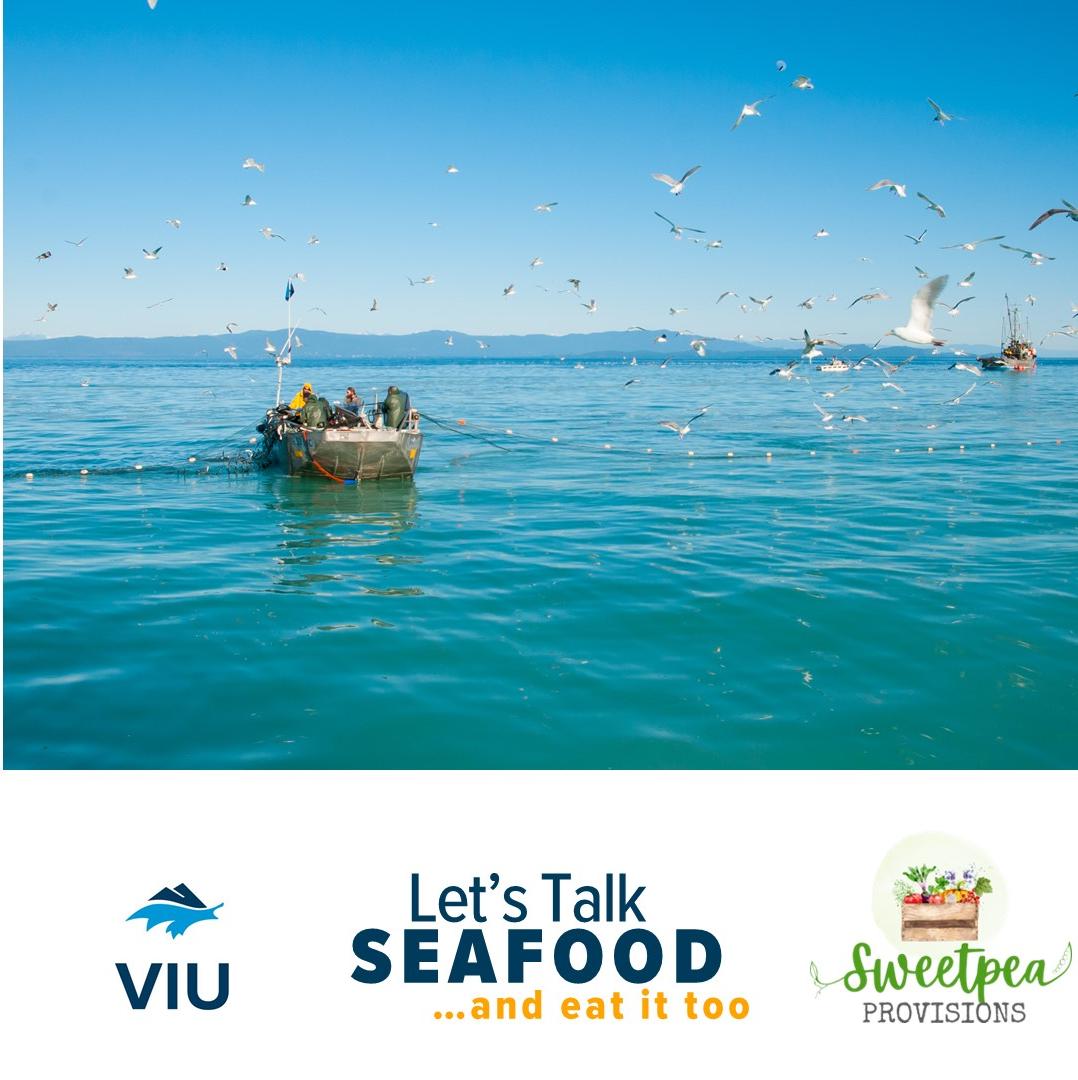 Centre for Seafood Innovation (CSI) & Facility Tour
Session one | Wednesday, November 24, 2021 | 12:00pm-1:30pm
The Oyster Challenge was the first topic of Let's Talk Seafood and eat it too! The OC was held in November of 2021, culminating a semester long innovation challenge where VIU culinary students learned about food systems and created new oyster products using oysters "shucked" with High Pressure Processing (HPP). Shou Tatsuzuki and Tony (Yi Yang) Tan made their oyster challenge dishes: Smoked Oyster Chowder and Oyster Rockefeller. 
SOLD OUT