Check out some of our future events:
Stay tuned! March Break Ocean Critter Camp!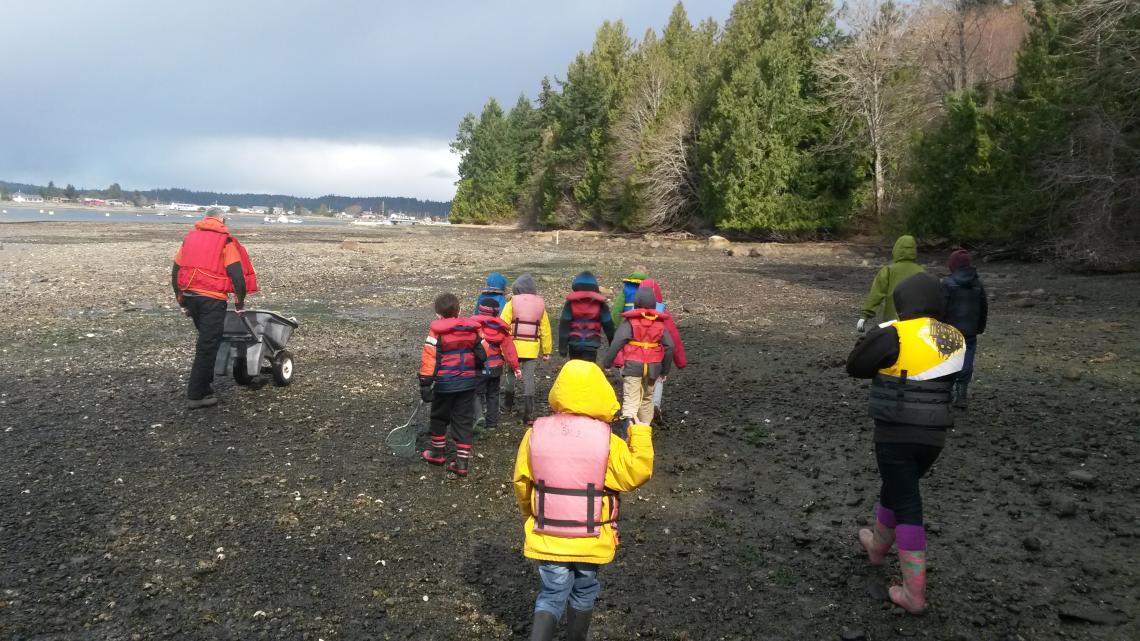 Dates TBD
Need somewhere to drop off your human critters during March Break? Look no further than Deep Bay Marine Field Station's Critter Camp! Learn all about your favourite ocean critters and explore their home, the ocean, in this fun and educational camp. Camp will be packed with science-based games, experiments, interpretive nature walks, beach explorations, and taking care of the Deep Bay critters. We hope you'll have a whale of a time learning about sharks, whales, sea stars and nudibranchs – all of which call our beautiful BC home! This camp is for ages 6-12 years old.
**16 max capacity, no single day registration
Registration information up soon!
Brant Wildlife Festival Guided Tours
The Brant Wildlife Festival runs in the spring every year and is a celebration of nature. As part of the Brant Wildlife festival we are offering a variety of festivities including guided tours and a foraging for wild edibles event!
Our Guided tours highlight Deep Bay Marine Field Station's commitment to the promotion of ecologically sustainable development and marine conservation. Join our knowledgeable guides as they discuss features of our green building, marine conservation, sustainable seafood and more in interactive group tours of the Field Station. These guided tours offer a unique opportunity to acquire firsthand information from the experts themselves. We are offering a total of five guided tours throughout the Brant Wildlife Festival:
**DATES TBD**
Guided tour rates:
Adults (18+)           $ 12.00
Students (6 -17)    $ 6.00           
Children (up to 5)   Free 
Foraging For Wild Edibles

STAY TUNED - DATE IN SPRING 2020
Curious and hungry foragers will be led in small groups on a foraging excursion, learning about ocean delicacies, Pacific oysters and Manila clams direct from their shells on the shellfish research farm of Vancouver Island University at Deep Bay. Foragers will learn about First Nations' use of shellfish, Vancouver Island's marine ecology, and species identification. Local experts will discuss where and how to forage for shellfish and other edibles locally and how to make sure that your shellfish is safe to eat.
Participants will also receive recipes for delicious ways to cook their ocean treasures. Participants must have theirtidal waters sport fishing licence prior to arriving.